Choosing the right programme
Did you know more than 30% of students change their programme because they weren't clear about what they really wanted to study?
This content is designed to build on your findings from the Self Understanding section by further exploring your programme and career ideas, to help you make an informed choice about which programme to choose.
In order to explore our programme and career interests, we need to reflect on who we are and where our interests lie. From here we can explore these interest ideas further, while being mindful of our skills, temperament, personal style, influences and goals.
Job in multiple sectors

In the modern world of work, people may have multiple job roles in multiple sectors.

No job for life

Very few people these days will have a 'job for life' as your parents or grandparents may have had.

It's not all about the degree

It's not all about the degree - A degree in isolation will not guarantee you a job. It is it's more about the package you present than the qualification on its own.

The package you present

The package you present may include: education (degree and short courses), part-time work experiences, career-relevant work experiences, professional memberships and industry involvement, extra-curricular involvement, transferable skills, industry knowledge, and attitude.
Self reflection
As we learnt in the  Self-understanding module, there are many influences in our lives that shape our interests. 
For this reason, our individual programme choice journey may start from a number of points; everyone is different and there is no right or wrong way to start your research process. 
You have enjoyed a particular subject at school and want to explore what programme are available in that area. 

You may have a strong interest in a certain occupation and want to understand which education pathways will take you there. 

You may be interested in a particular industry or field. 

You may want to work for a specific employer/organisation. 

You may want to upskill for your job.  

You may be thinking of returning to work.
Why bother?
It is important to capture these interests and then explore how they may translate into a career plan.
If you are interested in science, for example and find a programme that is of interest to you, it is also important to understand what the potential career outcomes may be on graduation.
Questions to ask yourself could be:
Who would you work for?

What industry sector?

What personal characteristics, complementary skills and experiences would you need to develop to be successful in that role?
How will it help me achieve my goals?
By reflecting on what you have learnt about yourself in the self-awareness phase you can assess how well these options match your interests, values and personality.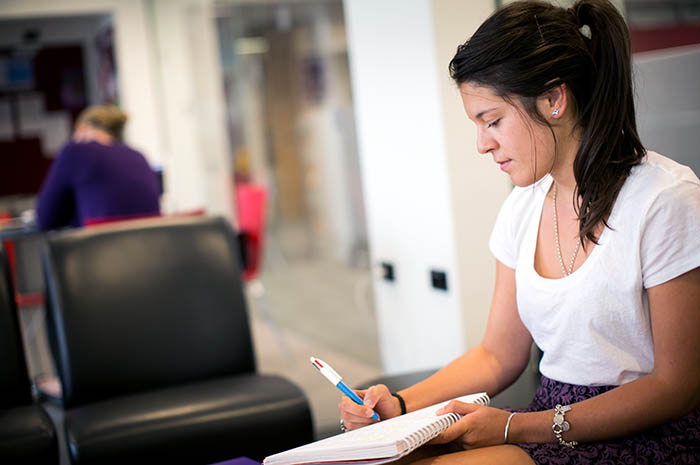 Smart decisions
If you need help making smart decisions about work and learning in New Zealand go to CareersNZ.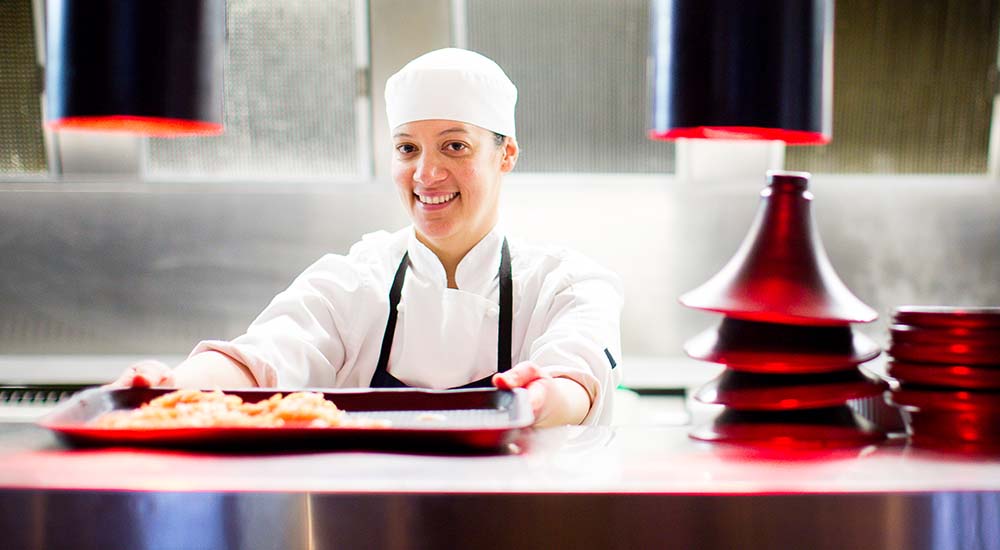 Even if you have discounted an occupation for some reason, for the purposes of this exercise, it is important to include it, especially if there are certain aspects of it that still appeal to you.
For example, you may have rejected nursing because you've heard nurses work very long hours in hospital and it gets very stressful. However, not all nursing students want to work in hospitals and there may be other areas better suited to your personality, such as working in the community or in a medical centre. Therefore, keep an open mind!
Exploring my interests
You can do this activity to explore your interests. Try and think of as many interests as possible and document your interests in the activity below.
Download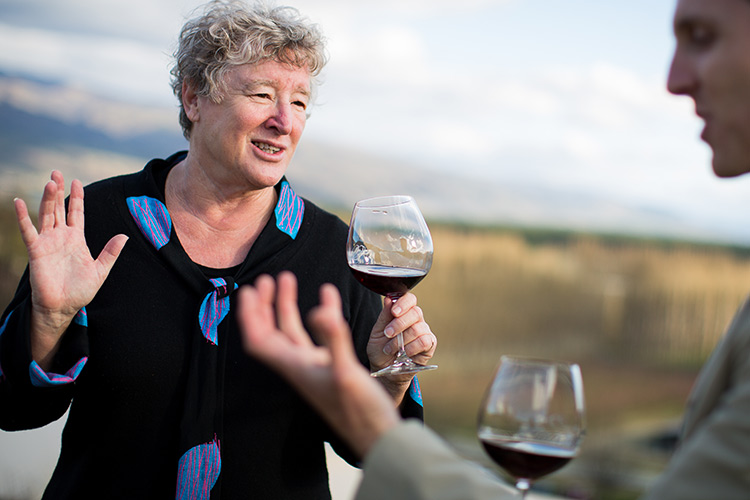 Study
How would you start investigating a programme?
Understand the academic demands of the programme
This includes finding answers to questions such as entry requirements; subjects covered; and the structure of the programmes as well as choice of electives, assessment and opportunities for work which integrates learning.
Find out what assumed knowledge there is
While some OP courses may have specific prerequisites, others have assumed knowledge. This means we assume you have a certain level of knowledge of certain subjects to cope with a programme. While it is possible to study the programme without the assumed knowledge, you may find it harder to complete the study requirements.
Need to talk to someone?
Student Success

H Block, Dunedin Campus
Don't ignore any unanswered questions
Contact the Student Success team for career support.
Talk to your teacher about programme-specific questions.
Remember, exploring more than one research option can give you an even deeper understanding into a particular programme if you need it.
Search for job descriptions in CareersNZ's job library and find out about the current job market. It could help you to gain more insight into career outcomes for each programme.
Job & occupational interest
At this stage of the module, you should have a few ideas regarding some occupations of interest to you.
If you are still struggling to generate ideas, How to get ideas for your career is a website that can help you make connections between your subject interests and career outcomes.
Industry sector
You can also go directly to employer websites, or use LinkedIn to search by occupation title for relevant professional associations, employers, and career paths.
For example, if you are interested in the health sector:
Think of the variety of employment opportunities!

The Health Careers website provides a list of careers
Compare and contrast

Look at a range of health service providers such as public and private hospitals, allied health providers, the defence force, etc.
Consider other industries

Where do people need health care? This may link back to your interests - sport, aid agencies or even Everest base camp!
Don't underestimate the power of Google in this exercise!
Employer interests
If you have an interest in a particular employer, have a look at their website, their LinkedIn page, or Google them and see what you discover.
Job search sites
Look at 10-15 current job advertisements for occupations of interest to you, to gain insight into what skills and qualifications employers are looking for.
Other sources of vacancies include newspapers, employer and recruitment agency websites, LinkedIn, and some professional/industry journals.
The Ministry of Business, Innovation and Employment publishes annual reports education, employment and income information on 50 occupations in New Zealand as well as monthly reports measuring changes in job vacancies advertised.
Attending events & talking to people
Throughout the year there are a number of careers expos and events you can attend to help with your research.
Finding someone to talk to, based on your career interests, specific industries, companies, or a particular role, will help in your research.
You can hear about someone else's experience of the occupation or industry you are interested in; the good and the not so good aspects of the work, the realities of the industry and advice about how to get a foot in the door.
Think about:
Everyone you know - Do they do something you would like to do? If not, do they know someone who does what you are planning to do, or can they give you contact details of someone in the department that interests you?
Businesses near where you live - Why not call or email them and ask the manager if you can have a chat with them, about what they and their business do, to help you with your career research?
The companies you discovered in your research - Why not approach them directly to ask for help with your career research?
"
Get out there and start talking to people!
Experience the working environment
Having the chance to gain some real world experience will not only help you become clearer about whether the industry, company or role is a good match for you, but it will also look good on your resume to potential employers.
You may have a few ideas about where you'd like to gain a few days experience. If not, ask friends and family for help locating someone who works in the industry you want to try.
There are probably a few things you now need to do before you complete your application and make a successful transition into the Polytechnic.
What do you now need to do to achieve your goal? This includes the information you are missing to make an informed choice, the people you need to speak to and work experience possibilities.
Also, what if Plan A does not work? What are plans B and C?
These terms below will help your action planning:
Plan A:

Your first choice of degree and career path

Plan B:

An alternative pathway to achieve ultimate career goals

Action required:

What you need to do / the additional information you need

to find / people you need to talk to

Short term goal:

What you need to accomplish your OP application

Medium term goal:

What you need to accomplish by the end of week 3 at OP

Long term goal:

What you need to accomplish before graduation
Decision making checklist
Review the decision making checklist below to help you make a decision:
If you have done all your research and are still struggling, remember it is not a decision for life. You can change your mind, so why not choose the programme that suits your self-assessment profile the best and give it a go?
If you are an OP student and really cannot decide, make an appointment with a career advisor to discuss your options.
Related topics
Need to talk to someone?
Career Success Centre

Patricia Quensell