Citing and referencing
In this section you will learn about taking information you have found in your research and using it in your writing. This section includes information about citing and referencing – what it is, why it is necessary and how to do it.
Referencing is a standardised way of acknowledging the ideas, opinions or theories of authors that you have included in your own work. There are many different referencing styles . We will describe here the APA (American Psychological Association) style, since it is one of the most widely used. You may choose or be asked to use any other style, but most important is to be consistent to the style of your choice throughout your assignment.
References need to be included in assignments because they enable people to find the source of your ideas for further reference. They also add weight to your argument by showing you have used – and acknowledged the use of – legitimate sources. If you do not include references, you may be accused of plagiarism. Your assignment must include both in-text citations and a reference list at the end of your work.
When you refer to another author's work in your work (either by direct quotation or paraphrasing), you must cite your source by providing the last name of the author and the year of publication in the body of your text.
You need to cite references to:
Support your arguments and give your work a factual basis
Protect yourself against charges of plagiarism
Demonstrate to assessors or critics that you have carried out the necessary research
Allow the reader to locate the material you consulted
Accuracy and completeness are important. Keep track of all your sources throughout your research process.
Cite your source when you:
Paraphrase
Summarise
Quote
Refer to the ideas or theories of other people's work in your assignments
Use this diagram to help you decide when you need to cite:
When you use another person's idea – either directly or indirectly – in an assignment, it must be referenced correctly. There are strict rules on how to use and reference ideas and words from other sources. But, firstly, you must decide whether to use an idea as:
a direct quote, or
paraphrasing (to rewrite it using your own words).
Why and when to quote directly
Direct quotes should be used with care. You should only quote word for word if you believe it is already written in the ideal way to support your argument, if the person you are quoting is an authority on the topic, or if you cannot paraphrase without changing the author's ideas.
How to cite a quotation
When you are quoting another person word for word, you should distinguish their words from your own writing. You must include the author surname, year of publication and page number containing the quote in parentheses after the quotation. Enclose the writer's words in double "quotation marks" within your sentence:
Key causes of economic deprivation include low income or unemployment which are often the result of "poor qualification levels and lack of basic skills" 

(Thake & Saubach, 1993, p. 18).

 "Children build a storehouse of words from hearing books read aloud; they draw upon these words and their meanings when they read and write on their own"

(Cullinan & Smith, 2000, p.28).
You may include the author surname followed by the year of publication in a signal phrase. In this case the page number will still be included in parentheses after the quotation:
According to Thake and Saubach (1993), key causes of economic deprivation include low income or unemploymnet which are often the result of "poor qualification levels and lack of basic skills" (p. 18).
What is paraphrasing?
Paraphrasing is re-writing the ideas from a piece of text into your own words without changing the meaning.
You still need to acknowledge the original source of the ideas.
Why and when to paraphrase
Why
You demonstrate your own understanding of the information.
You avoid plagiarism. (Plagiarism is when you use someone else's ideas or words without acknowledging where you got them from.)
When  
 You should paraphrase if you think the idea is more important than the way it is worded. If you think that you could phrase the words more clearly or if you want to contain them within your own line of thinking, you should paraphrase. Paraphrasing shows that you are able to understand the material and use it to support your argument.
How to paraphrase
Read the text – until you understand it well. (Find out the meaning of any unknown words or terms.)
Ask yourself: "What are the main points of this text?" The first sentence of a paragraph (often called a topic sentence) will usually introduce the main idea of that paragraph, and will guide you to other key points.
Say the main points out loud to yourself or write down keywords. This helps you be clear about what the text is about.
Write down those main points in sentences. Tip: Do not look at the original text when you do this, or you will be tempted to copy their words. Write the information down in the way it makes sense for you, as if you were explaining it to someone else. You do not need to put it in the same order as it was in the original, but make sure the information is in a logical sequence.
Now compare your paraphrase with the original to make sure you have not missed important points.
Check you have used your words and your way of expressing ideas or information (not just changed their words around or just moved their words or sentences into a different order).
Also check you have expressed the key information accurately (check you have not misrepresented the author's ideas).
Acknowledge the original author(s) in your paraphrase, and record the full details of the information source for your reference list. 
How to cite a paraphrase
If you include the author's last name in your sentence, write the date in brackets immediately afterwards:
According to Sternberg (2001), the behaviourist approach was criticised for undervaluing the importance of studying cognition, leading to the rise of the cognitivist movement.

Coon (1994) states that any hypothesis needs to be clear and testable.
Alternatively, write both the author's last name and the date of publication in brackets after you have finished the paraphrase:
The behaviourist approach was criticised for undervaluing the importance of cognition. This led to the rise of the cognitivist movement (Sternberg, 2001).

An hypothesis needs to be clear and testable (Coon, 1994).
Note that you do not have to specify the page number when paraphrasing. You do not need to repeat the date if you refer to the same author again in the same paragraph but if you mention information from this source again later on in your work you will need to repeat the full citation.
If you are citing two or more different works by the same author, you only need to mention their name once followed by the years of publication: (Gattis, 2002, 2004)
Keep track of everything you consult while you research your piece of work.
Note down all the details before you start taking notes - you will need to reference each source in full.
Write down the page numbers of any quotes you note.
If you are unsure about the date or place of publication, check the library catalogue.
Make sure you follow the APA style carefully and accurately. Use the model examples in this tutorial to help you.
Referencing activity
Using information contained in the references, choose the correct answer.
Activity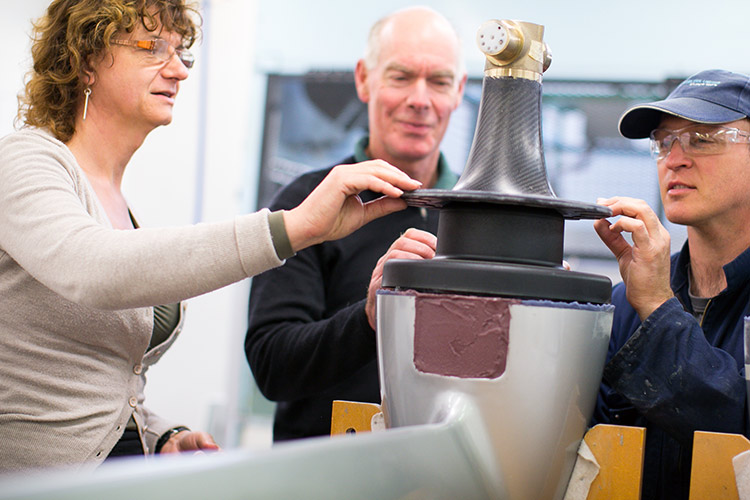 Use the following activity to hone your knowledge of paraphrasing; what is acceptable and what is plagiarism.
Identifying acceptable paraphrases
Read and then decide if a paraphrase is acceptable.
Activity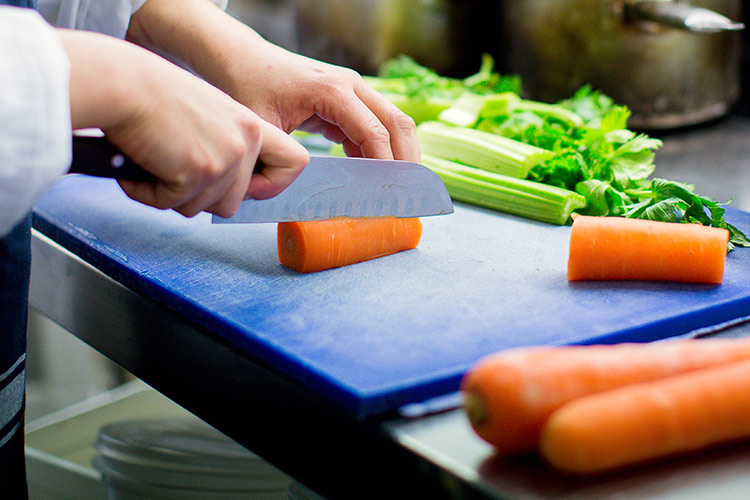 What is a reference list?
A reference list is a list of all sources you have cited in-text, listed in alphabetical order by the first author's last name, with a full description of each source. Remember to be consistent to the style of your choice. At the end of your work, under the heading References, write a full description of each source you have cited, listing them in alphabetical order by the first author's last name.
Example (in APA style):
References
Rescorla, R. A., & Wagner, A. R. (1972). A theory of Pavlovian conditioning: Variations in the effectiveness of reinforcement and non-reinforcement. In A. H. Black & W. F. Prokasy (Eds.), Classical conditioning II: Current theory and research (pp. 64-99). New York, NY: Appleton-Century Crofts.
Shanks, D. R. (1985). Continuous monitoring of human contingency judgment across trials. Memory & Cognition, 13, 158-167.
Shanks, D., & Dickinson, A. (1987). Associative accounts of causality judgment. In G. Bower (Ed.), The psychology of learning and motivation (Vol. 21, pp. 229-261). San Diego, CA: Academic Press.
Wasserman, E. A., Elek, S. M., Chatlosh, D. L., & Baker, A. G. (1993). Rating causal relations: Role of probability in judgments of response-outcome contingency. Journal of Experimental Psychology: Learning, Memory, and Cognition, 19, 174-188.
Need to talk to someone?
Student Success

H Block, Dunedin Campus
How to write a reference list in APA style
It is important that every source cited within your writing is correctly listed at the end of your assignment. The list should be in alphabetical order based on the first author's surname. In addition, the list has a hanging indent. If you look at the example above, you will see that for each reference the first line is at the margin of the page while the other lines are moved in slightly to the right.
How you reference each source depends on the type of material you have used. For example, the reference for a webpage requires a different format from that of a journal. There are very specific rules for adding references and these must be followed exactly.
| | | |
| --- | --- | --- |
|   | Rule | Example |
| Books | Author, A. A. (Year of publication). Title of work. Location: Publisher. | Braham, P. (2013). Key concepts in sociology. London, UK: SAGE. |
| Journal articles | Author, A. A. (Year of publication). Title of article. Title of Periodical, volumn number (issue number), pages. Web address or doi number (doi or url must be included if accesed online) | Jerolmack, C. (2012) Toward a sociology of nature. The Sociological Quarterly, 53 (4), 501-505. doi:10.1111/j.1533-8525.2012.01250.x |
As the formatting varies depending on the number of authors, source format (chapter in a book, edited book with no authors, dissertation, conference proceedings, etc) and other details, please see examples below.
Related topics
Need to talk to someone?
Student Success Team

H Block, Dunedin