Book an item in the Reserve Collection
The Reserve Collection is made up of required textbooks and other resources that are in high demand for courses. Most of these items have a two hour loan restriction. You can make advance bookings for items in this collection online.

2.   Go to Available in the Library below the book result.

3.   Click on Sign in for request options.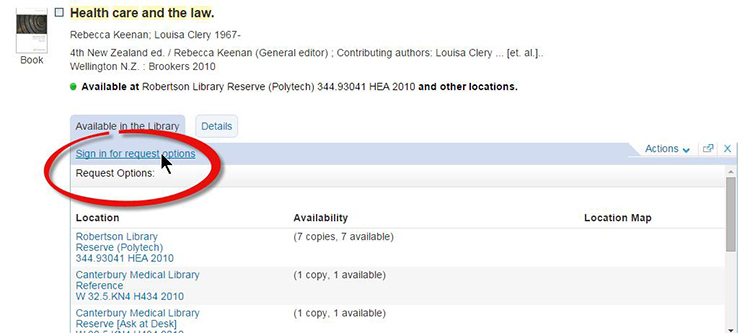 4.   Sign in with your network/moodle username and password.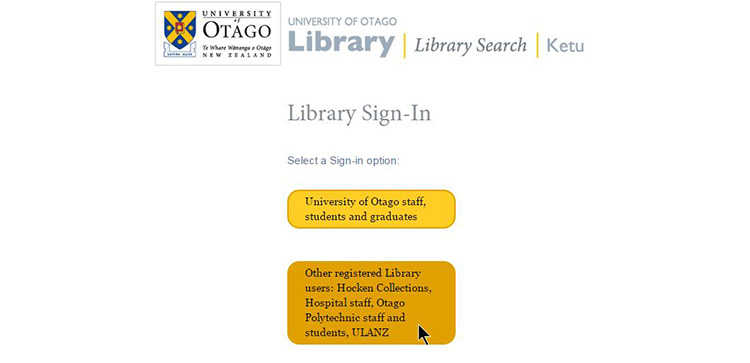 6.   Fill out the booking details: material type, pickup location, date and time (2 hours only). Then click on Request.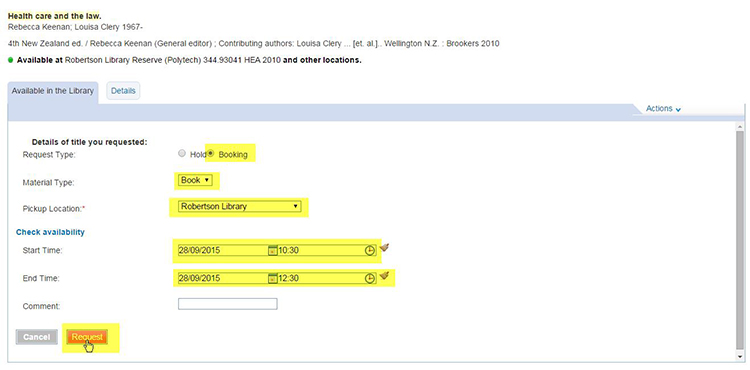 Cancelling requests
To cancel a request: