Library tour
Libraries are treasure troves of information, if you know where to look. Using the maps and images, you will be able to find your way around the Robertson Library, which provides services for students of Otago Polytechnic and the University of Otago.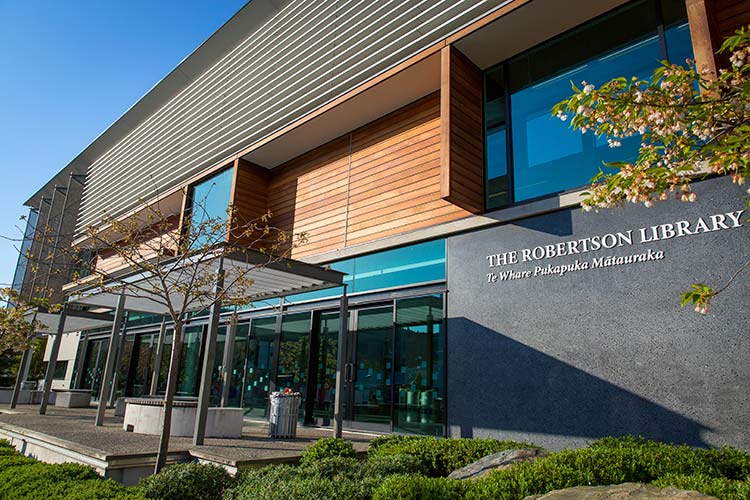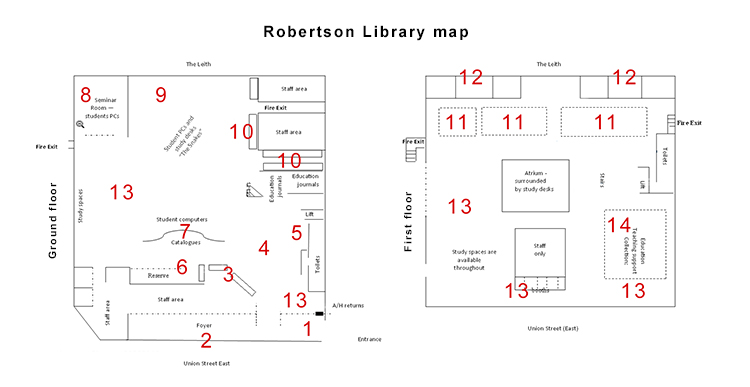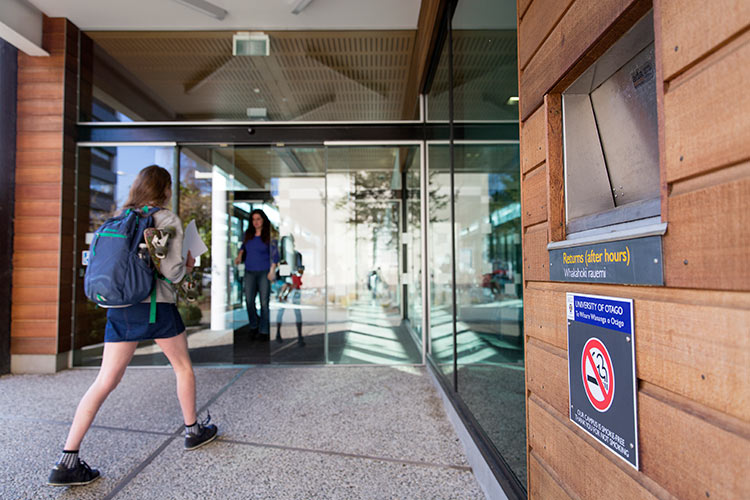 2.   Foyer and patio area
Great place for meeting friends, group study and eating

Vending machines

Hot water and filtered cold water is available from the kitchenette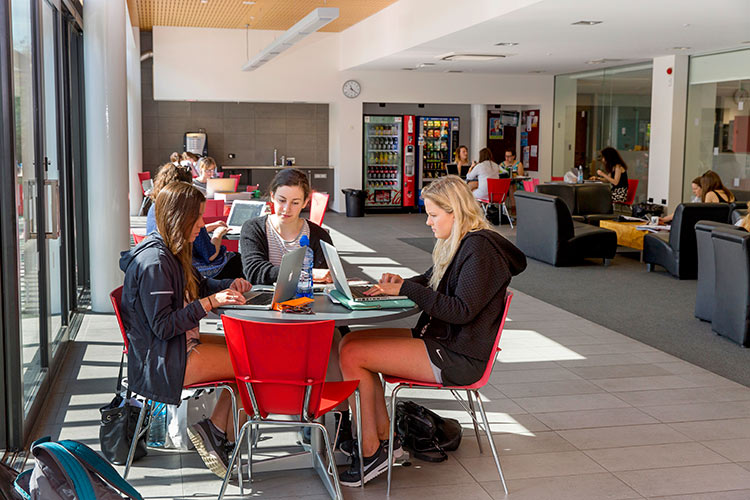 3.  Service desk
At the service desks you can:
Borrow and return items  

Get help using the Library

Pay Library fines
4.   Self issue machine
You can also issue your own books with the self issue machine located near the Service desk. There is also a self issue machine located in the Reserve Collection.
5.  Recently arrived books
This display is updated weekly. If you want to borrow something, ask the Library staff.
6.   Reserve collection
The Reserve collection holds course textbooks and DVDs that are considered important reading by your lecturers/tutors. This is also where the hold shelf is located (for books requested online).

Items are for 2 hour loan and need to be issued before they can leave this area. 

Items can be booked in advance online or talk to the Library staff.

Contains a self-issue machine.
7.  Library Search | Ketu terminals
These computers are located on both floors of the Library and are dedicated to using Library Search | Ketu. There's no access to the Library databases or the wider internet through these computers.
Library Search | Ketu can also be access through the Robertson Library website. 
8.  Seminar Room
This room is used for Library and research skills sessions. When no classes are booked (a sign on the door will advertise any classes), the 24 computers are available for student use.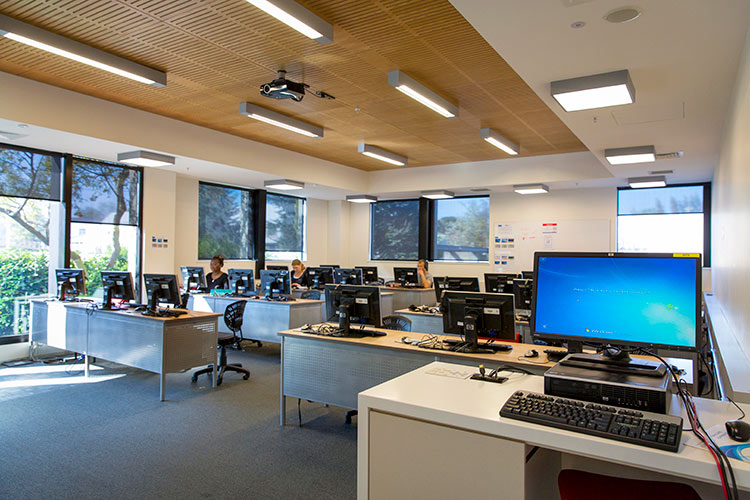 Student computers
There are 39 computers in the Library (24 are in the seminar room) and these are all on the ground floor. These computers have dual login of OP and Otago University students. Instructions for changing between the University login and the OP login screens are posted near the computers.
9. Printing, copying and scanning
The OP MFD, for printing, copying and scanning, is located at the back of the ground floor. You'll start the year with $20 credit. To add more credit use the OP auto loader (eftpos only). Follow these links for more information about printing.
Printing, copying and scanning links
10.   Journals
Journals in the OP collection are not for loan, they can be used within the Library and articles can be scanned or photocopied.

Newest issues are in the display cabinets 

Earlier issues are in the mobile shelving
E-Journals and article databases
There is also access to hundreds of e-journals and e-journal packages (called article databases). They can all be accessed from the Robertson Library homepage. To find e-journals related to your course, use the Library subject guides.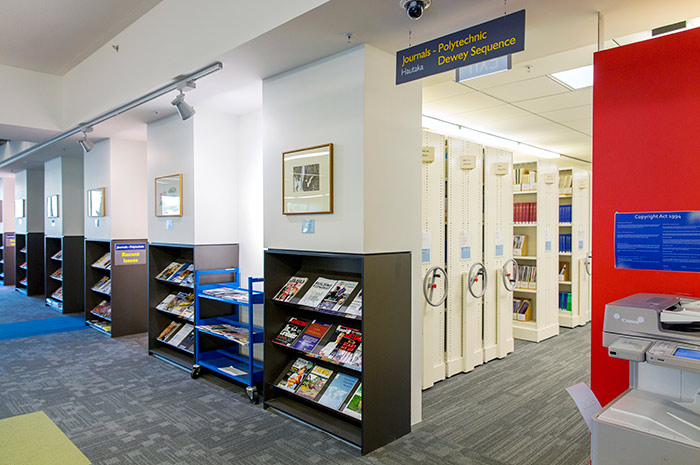 Earlier journal issues are located in the mobile shelving.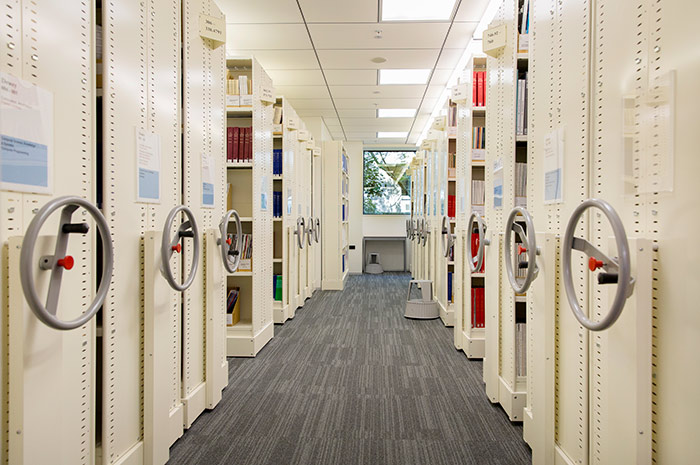 11.  Main collection
Upstairs to the right is the main OP Collection, which includes books and DVDs. 
The Otago University education collection is also on this floor and you can borrow from this collection too.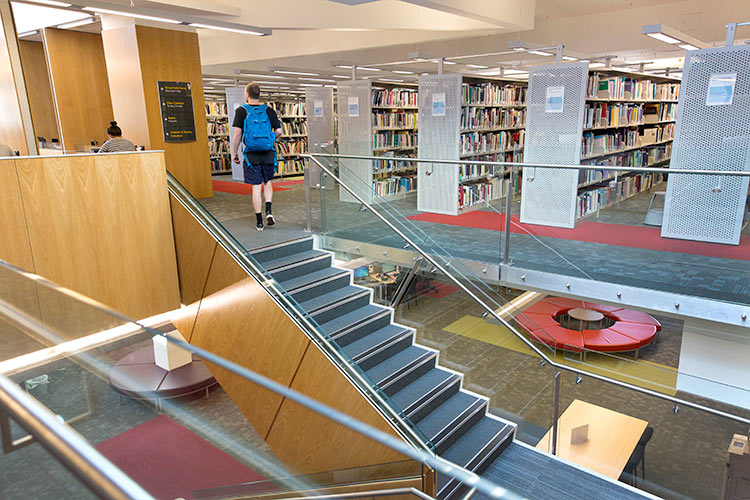 eBooks
eBooks are available by searching the Library Search | Ketu. eBooks can be read online or temporarily downloaded.
Call numbers
Each item on the shelf has a call number (a label with a filing code) so it can found on the shelves.
Items in the OP Collection are organised using the Dewey Decimal system and have call numbers starting with numbers. 
For example 808.02 WOO
Most of the Otago Univeristy collections have call numbers starting with letters. E.g. LB1051.SS73.
An exception is the Teaching Support (TS) collection which is also organised using the Dewey Decimal system.
12.  Group study rooms
The group study rooms are located on the far side of the main collection on the first floor.
There are 6 study rooms in the Library, all have white boards (bring your own pens) and data show.

Some rooms have a DVD player and monitor.

Rooms can be booked online for 1-3 hours per group, per day. Multiple, back-to-back bookings may get deleted. 

If you are more than 15 minutes late for your booking the room becomes available for other students to use.

Equipment to connect your laptop to the data show is available from the Service desk.

You can use these rooms if they are empty but be prepared to leave on request.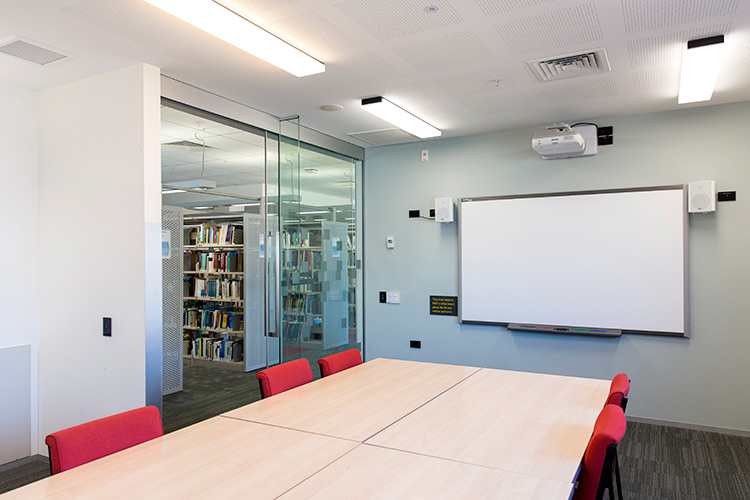 13.   Study spaces
There are all sorts of study areas around the Library, including booths and designated areas for quiet study.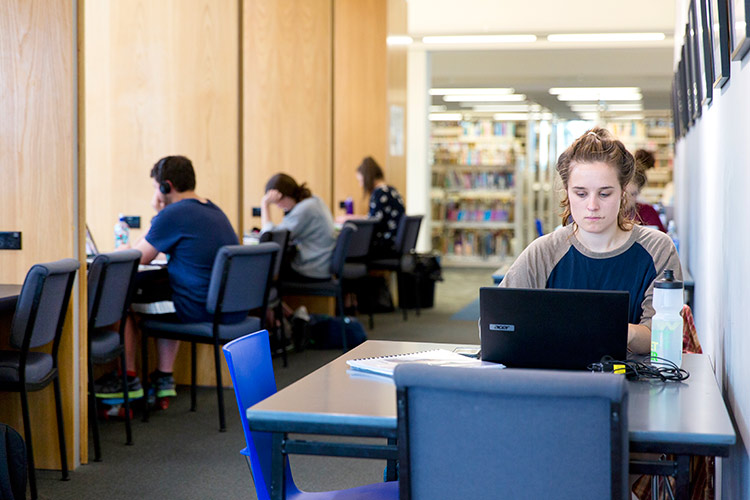 14.  Teaching Support (TS) collection
This is part of the Otago University's Education collection and it's made up of fiction and non-fiction material for student teachers to use in the classroom. OP students can borrow material from this collection as well.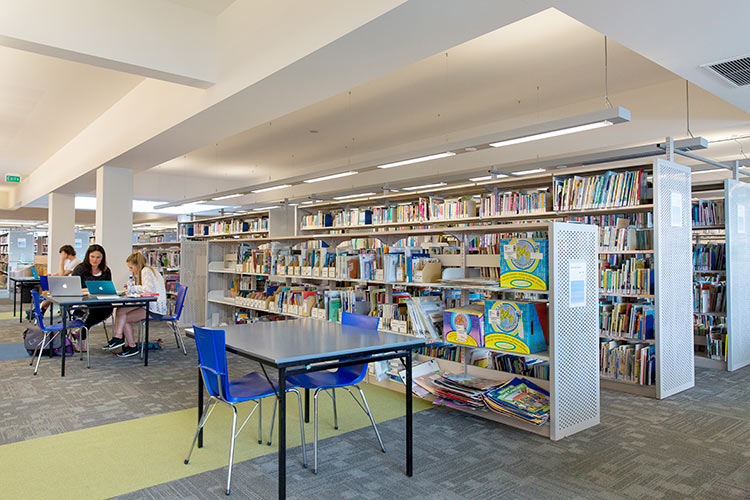 Borrowing from other University of Otago Libraries
The Library Search | Ketu will show results from the holdings of the other University of Otago Libraries. Your OP ID card lets you visit these Libraries on the Dunedin campus and borrow their print books and journals.
You can use the other Otago University Libraries as study spaces but you won't be to book their group study rooms, access the wireless network or log in to the student computers and use the e-journals, databases or e-book collection.
You can make online requests for books from any of the Otago University Libraries, except Hocken, and get them sent to the Robertson Library for collection.