Common questions
You may be feeling nervous, worried, curious or excited about the first weeks of your programme, all of this is normal! You may also have some questions, this page tries to answer some of these.
Here are some common question that get asked: 
How do I log in to my OP account? 
You can access all your online components from one place: The Student Hub
Once you are logged in on the Student Hub you will be able to access: 
OP Moodle – Your online learning management system 
Your timetable 

OneDrive – Your online storage area 

News and announcements 

Your details, enrolment, financial information and results 

Support links 
How do I get my Student ID? 
You will get your Student ID during your first week of your course, usually during Orientation. Your teachers or facilitators will provide information about this. 
On Dunedin Campus, OPSA staff will take your student ID photo and print an ID card for you. You can find OPSA in the Hub, H Block. 
What are the top tips for my first week? 
Get to know your classmates  

Make sure you know where your classes are. Take a walk around campus at lunch time or the week before 
Find out where to park, or where the bus stops are around campus 

Bring food and water - important for concentration and learning 

Ask questions! 

Get involved with orientation week activities and events – a great way to meet people and start making important connections with services 

Relax and have fun. 
What devices do I need?
Here are some general recommendations and tips for devices. For specific requirements please contact your school or college administration.
There are computer rooms available around campus but it is highly recommended you have your own device for work off campus. 
A device with a keyboard is helpful, as you will need to be typing or word processing 

The device should be easy to transport, such as a laptop 

The device should be new enough to run all programmes - less than two years old is recommended. If the device is a PC, is best if it is running Windows 10 and above. 

If you have a device that you were using at high school it will probably be sufficient for your first year of study. 

When buying a device be aware that a cheap deal may mean the device is older or out of specifications. 

It is a good idea to avoid Chromebooks. 

Use OneDrive for storing your data as this will safe guard it against loss or damage to your device. 
How do I connect to the WiFi?
What digital tools do I need for my study?
You will use a range of digital tools while studying at OP. These tools will be available to you for free while you are a student (exceptions are some Adobe programmes).
Explore the essential digital tools you need during your study.
IT Support Services has step by step instructions on how to use them all. You can also contact them if you need help.
These tools include OP Moodle, our Learning Management System, where you can find course information and resources.
What do I bring on my first day? 
Usually you just bring yourself, a pad and a pen – and lunch and something to drink.
Check with your orientation pack and through email, as if there is a specific request it will say so there.
How do I prepare for class? 
Visit the Student Hub and check out the links and news items that appear there. Once logged-in, you can access:
Your student email

OneDrive storage space

Your personal details 

Timetable

Support resources and

Your Moodle courses

Moodle is your online student learning platform. Take a look, and get familar with it. In Moodle you will find your course timetables and outlines. You can check in to see what the lecture will be covering the night before. 
Get connected - get your wifi set up so that you are ready to go. Visit the campus and log into the Eduroam network.
Valuable skills
Useful links: You might want to brush up on some valuable skills.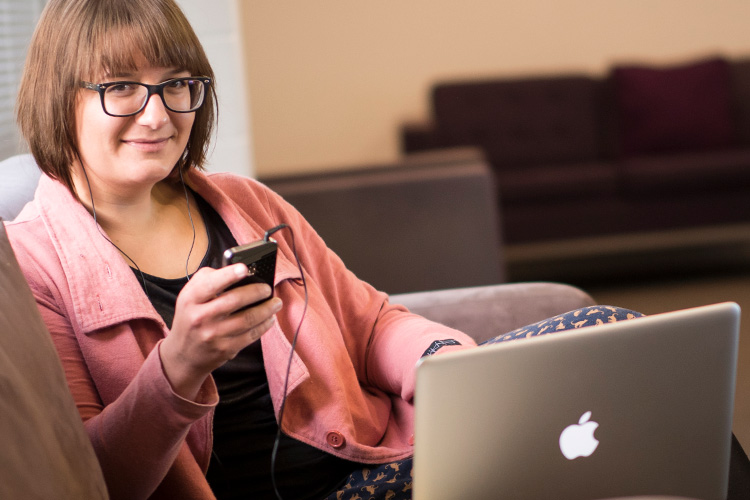 What are my options for lunch? 
For Dunedin learners:
The Hub has facilities for heating food, hot water and filtered water.  

Eden café sits in the Hub also, where you can purchase food and coffee 

The Robertson Library common room has microwaves, sinks and vending machines. There are tables and couches for you to use. 

Te Punaka Ōwheo serves Kai every Wednesday for our Maori learners and the Pasifika room caters for our Pasifika learners.  

Fluid is our local café across from H Block, and we also have the Dairy next to the cafe for snacks. 

Some schools provide a common area for their students, you can find out more about this from your school admin. 

Throughout the year there will be food trucks and markets in and around the Hub where you can buy food. 

The Stadium has a café in the ground floor next to the entrance to UNIPOL, called the Plaza Café. It has a great fenced kids' playground. 

There are various other options near campus. A packed lunch is cheap and easy and there many places to sit and eat. Find out more about the Living Campus, you can eat the plants! 
For Central Campus learners:
The Student Common room offers a place to socialise, have tea or coffee and your lunch.
For Auckland Campus learners:
The Student Hub on Level 1 has a kitchen. Check out the OPAIC campus page for more information.

OPAIC is in the middle of the city and is surrounded with cafés, restaurants, takeaways and food courts all around.
How do I access my timetable?
Your timetable may not be available in the weeks leading up to the start of your programme. If you haven't received it earlier, you will be given your time table in the first days of study.
Talk to your school or college administrator if you need to know before time your schedule for planning childcare etc.
How should I dress? 
Comfortably! Dunedin weather is changeable so be warm, wear layers, and remember it could rain at any time, even in summer.
How do I plan my study? 
Learning to managing your time and setting your own goals are important ways to help yourself succeed. Beating procrastination and staying motivated also help you stay on track during your study year. 
Visit the page Plan your study for more information. 
You can also come and meet with our Learning Advisor team at Student Success, who can help you plan your semester, organise your assessments and get you started with some great study tips and strategies. 
How will I remember it all?! 
A lot of information will be thrown at you in the first week, including where to go for support. 
Don't expect to remember everything, just remember where you can go to find information and get support. 
The Student Success team can easily be found in the Hub – with the big green desk.
Any questions around academic or personal help and support please come and see us. And yes, we are here over the semester break and holidays. 
There may be some challenges that you face throughout the year. Our Counselling team are here to talk through any situation at Student Health.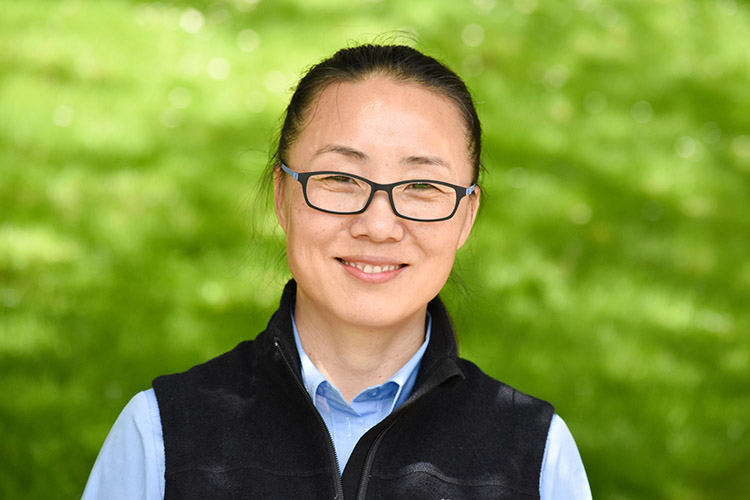 "
When I first started, I was nervous.
Cissy Sun
When I first started, I was nervous, and it was kind of like a culture shock. 
What helped me was that the environment was very relaxed and that the lecturers are all friendly, helpful and very patient. I asked local students for help, particularly how to do technical stuff. You do have to ask for help and look for opportunities to talk to other students.