eTV
eTV offers New Zealand educators the widest range of national and international video library services.
What is eTV?
eTV is a powerful online teaching and learning tool. It provides real-time and real-life resources through recorded TV programmes, live streams and on demand videos. Staff and Students from educational institutions throughout New Zealand can access this unique service with a library of educational videos. TV Recordings are available through an annual Subscription giving unlimited access.
Subscription Membership
Subscription membership is available when you register with your OP details. As a subscription member you have unlimited access to the TV recordings section where selected programmes have been recorded for viewing online. You can see what has been recorded and what recordings are coming up. You are also able to request other upcoming programmes to be recorded for you.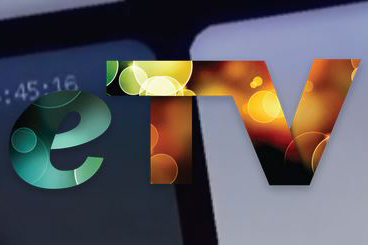 Software and Technical Requirements
To use the site effectively you will need to have the latest version of Adobe Flash Player. To determine what version of Flash is on your computer, go to the Flash Version Test. It takes a few seconds to load and the version you have will be displayed in red on the web page that reappears.
To view the downloads you will need Quick Time 7.
Please note: Insuring your internet browser is updated regulary will optimise your use of the eTV site.
Regardless of the browser you are using, please ensure that JavaScript and Cookies are enabled.