Print PaperCut
PaperCut is the printing management system that is used at Otago Polytechnic. All students have a prepaid account which has to be topped up in order to keep printing.
How do I print within the "PaperCut" system?
Each print job that you submit through PaperCut is analysed and charged accordingly. The cost of each print job will depend on the number of pages, what size paper is used, if it is printed in colour or black and white, and if it is duplexed (printed on both sides of the page). 
How much does it cost to print?
12 cents per black & white A4
30 cents per colour A4
18 cents per black & white A3 
33 cents per colour A3 
There is also a 1 cent discount per 2 pages printed for duplex/double-sided printing.
What do I need to do to begin printing?
If you are able to log in to our computer systems with your student username and password, your PaperCut prepaid account has already been created.
Please note
You will need to link your student ID card up to your username by following the "Self Registering your Card" instructions at photocopiers around campus.
Print from your computer or phone
Follow these links to set up your computer or phone to print at OP.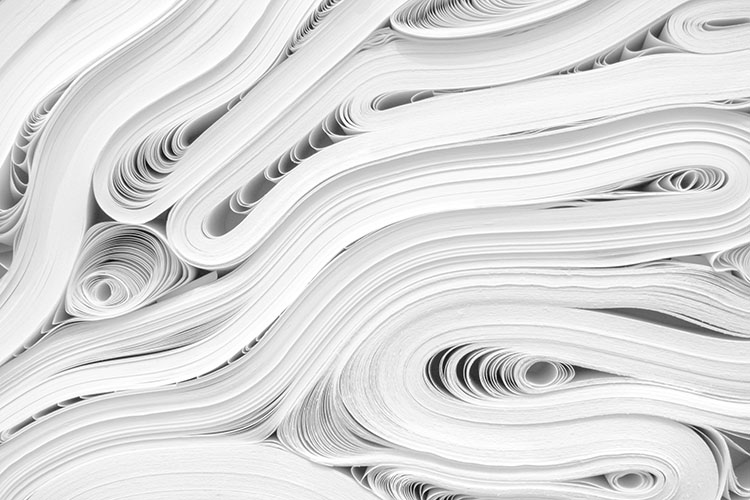 Do I get an initial PaperCut account credit?
Yes. Your PaperCut account will be credited with $10.00 when you first enrol.
How do I top up my account?
You can top your account up at any of the following locations:
H1 Learning Link
(DocuPos terminal with eftpos)
Robertson Library
(DocuPos terminal- eftpos) 
How do I check my balance and top up my account?
You can check your balance and top up online by logging into the Student Hub.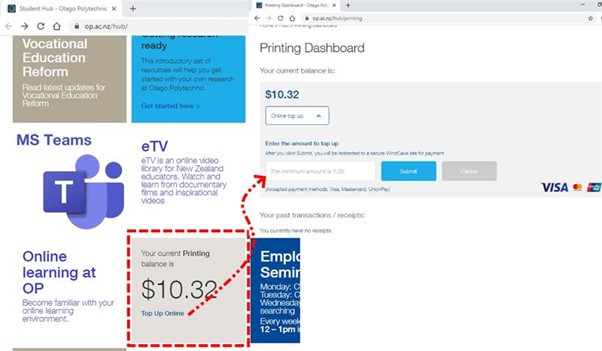 If you're unable to top up online you can visit the Customer Services Desk in the Hub.
Can I transfer funds to my classmate?
Yes, Login to PaperCut online, then click the Transfers in the left column to start the process:
Type in the amount to transfer
Type in your classmates' network login
Add comment if necessary (optional)
Click on Transfer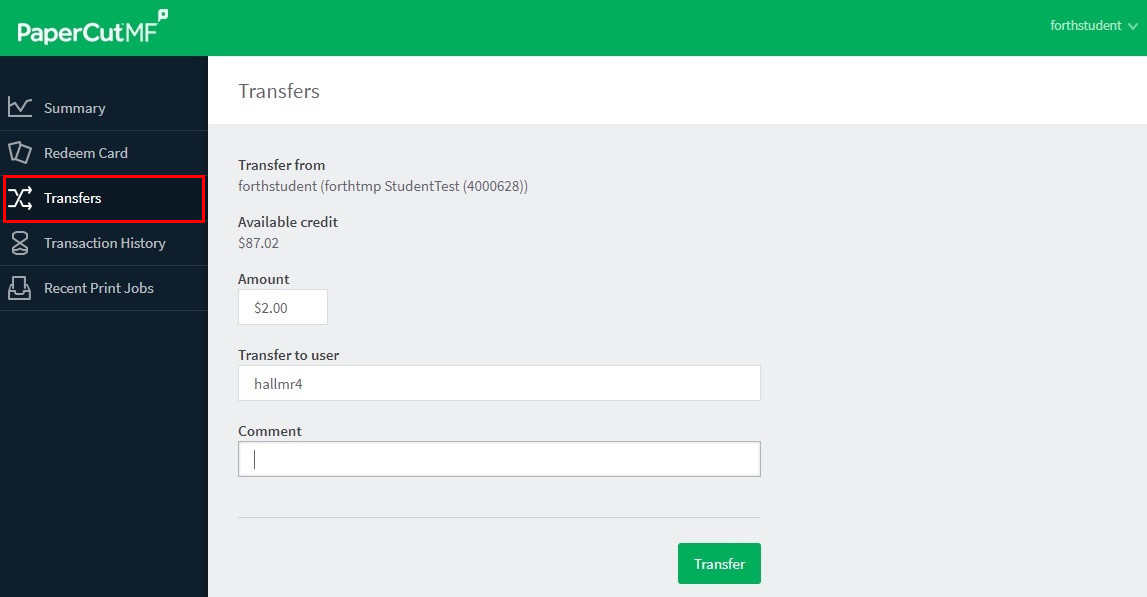 Can I check my transaction history?
 Yes. Click Transaction History in the left column to view a list of all transactions you have made since the start of your course.
Can I check my print history?
Yes. Click Recent Print Jobs in the left column to view a list your print jobs starting from your most recent print job.
Refund policy
As Otago Polytechnic gifts each student an initial $10 print credit at the beginning of the academic year, our policy is to only refund amounts exceeding $10 of the remaining print credit balance. We can only refund if you have added additional funds to your account in addition to the initial $10 credits. It is suggested that as students move towards the end of their academic program, they avoid loading more print credits than they intend to use to avoid having to request print credit refunds.