ReadSpeaker
Rather listen than read? Multitasker? Need help reading?
Make your online courses talk!
ReadSpeaker is a new text-to-speech technology within your online Moodle courses.
ReadSpeaker enables you to listen to what is written on the Moodle page, as well as within Word, PDF and PowerPoint documents (as long as it is not a scanned image of text). 
The ReadSpeaker control panel appears at the top left of every page in Moodle.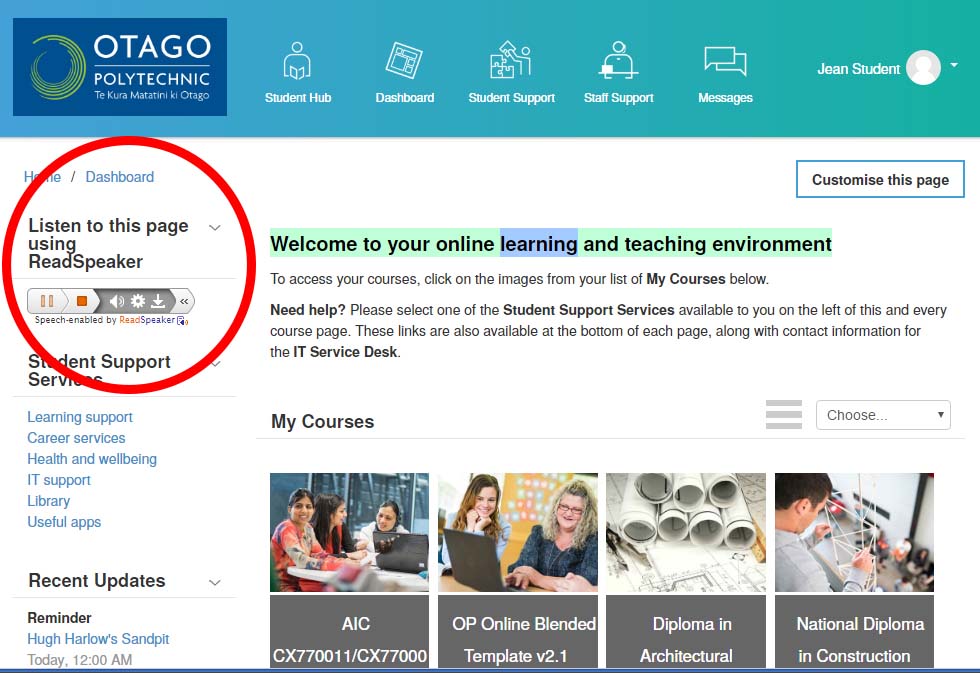 ReadSpeaker could be useful for students who have:
Dyslexia

Irlens syndrome

Reading comprehension difficulties

Sight problems

English as a second language

A strength in auditory learning
How to use ReadSpeaker
Click on the Listen button to open the full control panel.
Use the control panel to stop, start, increase the volume or download.
Need help?
If you have any questions about using this technology, please visit one of our friendly Student Success team members.
Useful links
Use these links to help you use ReadSpeaker.