Self-care during COVID-19
Now is the time for looking after yourself, your whānau and your friends.
Self-care is a priority at the moment, when anxiety levels are high. Stay positive, there are great people out there, in the same boat as you, doing great work.
It's human to think about the "worst case scenario", and be prepared for that, but remember, what we know from history is that things pass, and this will too.   
Spending time away from OP and from others
"
If you feel unwell, call Healthline 0800 358 5453
What can you do at home to stay healthy; physically and emotionally?  
The main thing to focus on is staying positive and focused. Think about what you can control in your life at this time. 
We choose what and how we think:  
Be aware of the thoughts running around in your head 

Refocus on the positives happening

Don't think about the things you can't do, or what might happen  

Make plans for what you can do, like study.
Want to talk? Call or text 1737
Your Study
Keep up to date with the communications from your teachers. Read the forum posts/emails/chats/teams messages. 
Have a look through Moodle and make yourself aware of course outlines and information. Work on pieces that are doable for now. Think outside the box, for example, if you have a group exercise task and are in a flat with five others – there's your group! 
"
"Stay positive, keep learning."
Selfcare tips
Set up times to connect with your friends and family via phone, or video chat. Be mindful of who you choose to speak with. Limit conversations that make you worried or anxious and have more chats that make you are feel positive yourself. Link up with classmates online.
Explore ways that work for you to relax. Deep, long, slow breathing is so good for your nervous system and your energy levels. It's tiring being worried about things and you might find you need a little more sleep just now. You can't fix the world, so maybe you can choose to disconnect from the latest updates and spend that time just resting. We know that the immune system benefits from this also. 
Research shows that a relaxed nervous system helps with a healthy immune system. Think about what makes you laugh and do more of that. Do things that you know relax you. It might be reading magazines, doing crosswords, colouring, playing or listening to music, watching comedy shows, playing cards, cooking, singing, gardening, freshen up your room, have a sort out of your things.
Making a schedule will help you get through each day. Wake up and go to bed at the same time. Make time for fun, study and exercise. Book in chats with friends and whānau. 

Spend some of each day outside. If you have a garden, notice the little things, like new growth on plants, different insects, different textures. What's in your garden – tree bark, leaves, flower petals etc. Go barefoot for a bit outside - this can be very grounding and calming.  
Food plays an important role in our wellbeing. The process of making warming, nourishing food from scratch, with the time to do it is grounding and calming. Reassure yourself that there is plenty to go around. We are a nation of food producers. We grow massive amounts of produce and protein. There is plenty here for us all. Learn a new recipe; make extra portions for the freezer; share food with your neighbours if you have some. Food connects us all.  
And drink that water! Herbal teas might be a good thing to have on hand too: ginger, lemon balm, liquorice root, mullein, chamomile and peppermint. 
Make some home-made self-care goodies. There are lots of ideas online, one made from things you may already have at home like oats and chamomile tea. 
Recognise that this is not forever. Trust that you will be OK. That there are great people out there who are caring, just like you.
Stay connected, look after yourselves
More information on wellbeing you might find helpful.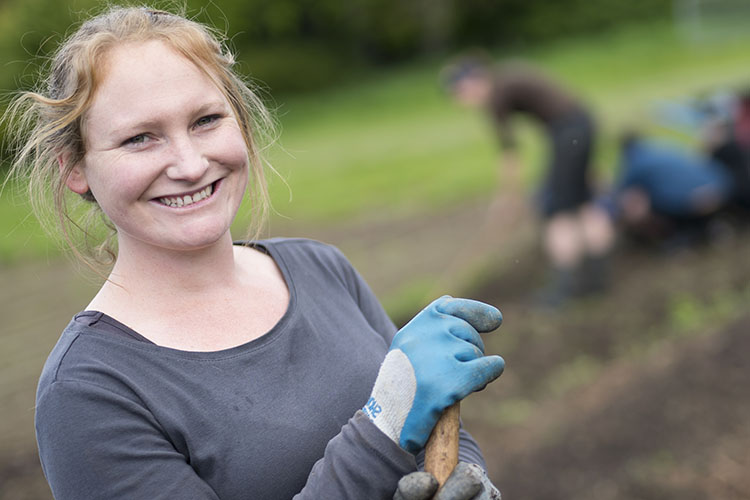 Kindness is an incredibly powerful way to show you are united against COVID-19. 
Follow the Ministry of Health guidelines to make sure you do not infect them.

Help them keep connected: a phone or video call, an email, a text. Maybe have a regular appointment to keep in touch. Involve other family members (children).  

Talk positively about what you can do and how you can help each other  

Offer to help by dropping off supplies, magazines, jigsaw puzzles, share recipes etc., whatever works for them  

Encourage them to exercise and get fresh air 
"
"A bit of aroha goes a long way."