About e-books
The Otago Polytechnic has a growing collection of e-books, and all of them can be searched through the Library Search | Ketu.
Like books on the library shelves, you can 'borrow' an e-book for a specific length of time. The Library e-books can be accessed from your computer, tablet or phone and you are also able to print, download or copy a proportion of their content.
Most Library eBooks are provided via the ProQuest eBook Central platform and a small number are on the Ovid platform. These platforms work a bit differently and information about using/navigating them is provided below.
Using Library e-books (provided by ProQuest eBook Central)
Library e-books can be read online or downloaded usually for 1-7 days, and this is indicated on the e-book.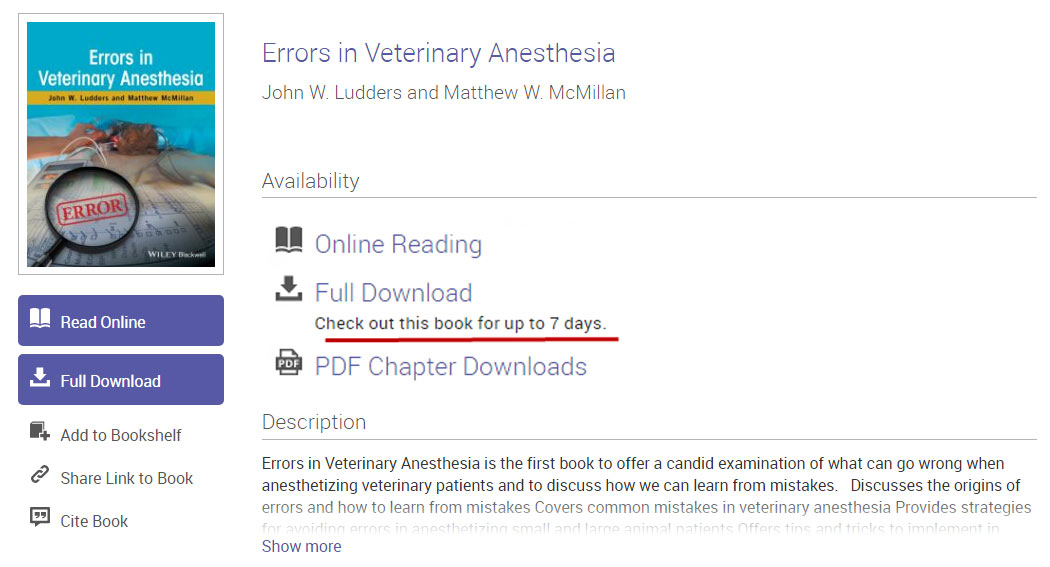 Although a full download is limited to a number of days, a chapter can be downloaded and kept indefinitely. For more information about downloading chapters, refer to the section, Print or download a chapter from an e-book.
User licences
The number of people that can access an e-book is also indicated on the front page. Most e-books allow multiple simultaneous users but a few are restricted to 1 or 3.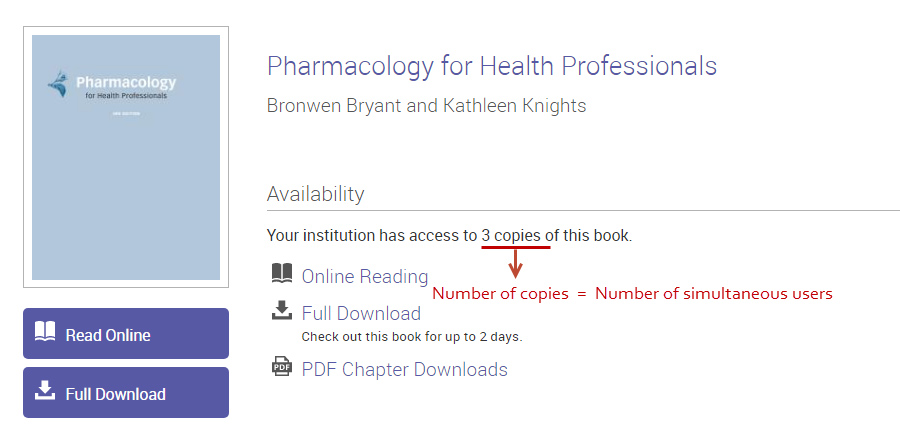 If the Read Online and Full Download options are greyed out, the e-book will have reached its quota of users and you will need to try again later. If you have any other access problems, please use the Report an issue with this title link in Library Search | Ketu.
Software requirements for library e-books
Reading an e-book online requires no additional software.

To download a library e-book to a desktop or laptop you require Adobe Digital Editions (free to download).

To download a library e-book to an e-reader, iPad, tablet or other mobile device you require Adobe Blue Fire Reader (free to download).

Downloading or printing chapters from an e-book requires no additional software.
If you are printing from an e-book, we recommend that you access the e-book in a web browser that isn't Firefox (e.g. Chrome, Safari or IE).
E-readers and mobile devices that support library e-books
Library e-books can be downloaded to iPads, iPhones and Android devices. E-readers compatible with the library e-books include Kobo and Kindle Fire (but not standard Kindles). Adobe.com has a complete list of compatible e-readers.
Print or download a chapter from an e-book
You can print or copy a proportion of the content in Library e-books but not the whole thing. Each e-book will indicate how many pages you are able to print, save or copy (refer to the screenshot below). This designated limit will reset to zero after 24 hours in case you need to print, copy or save more content.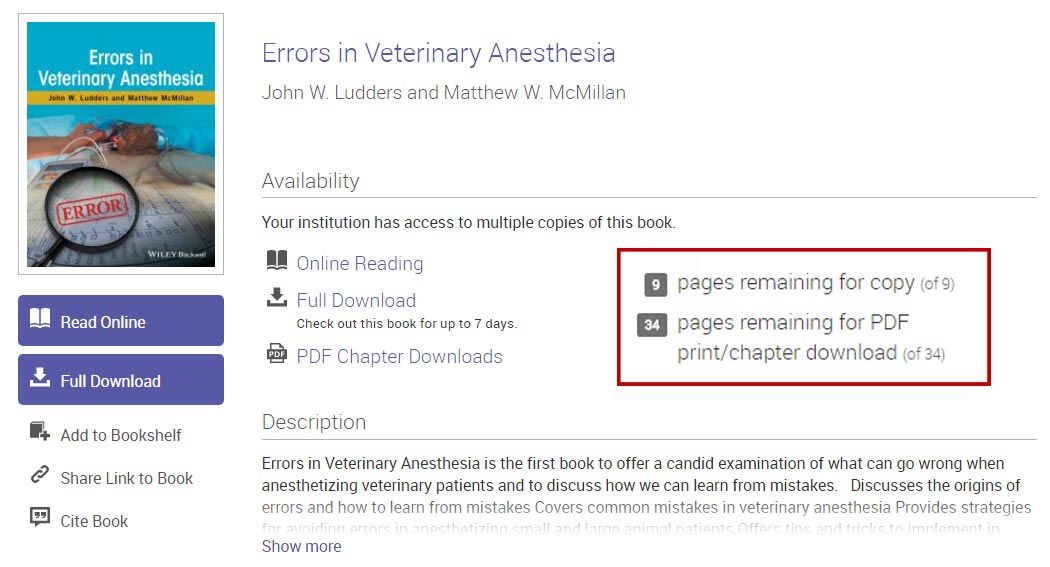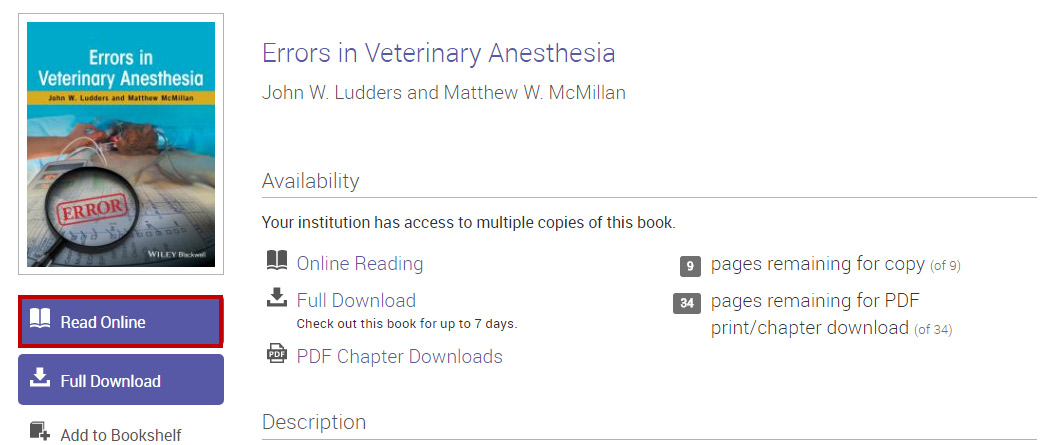 Use the Table of Contents to find the appropriate chapter and then click on either the PDF or the Printer icon in the e-book toolbar.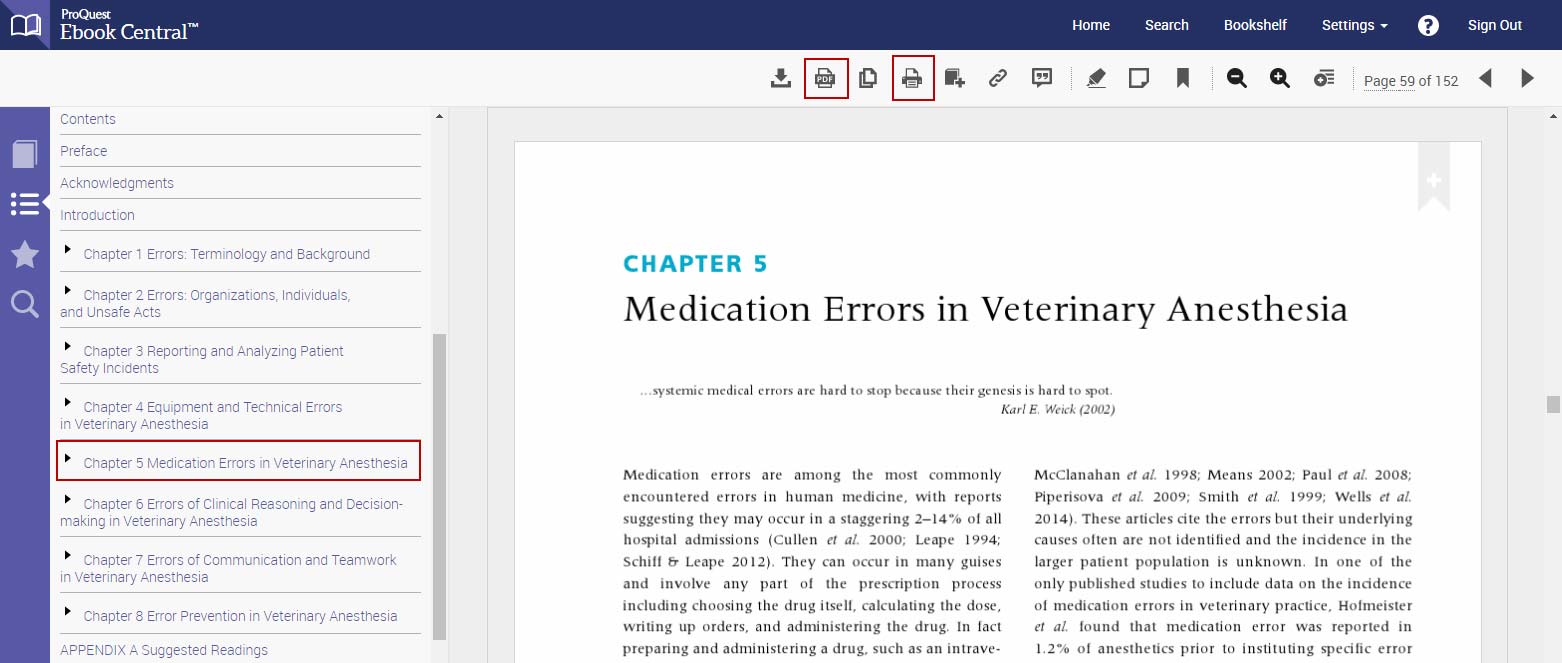 Next, choose whether to print a single page, a range of pages or the entire chapter and click Continue. A pdf of the selected pages will load.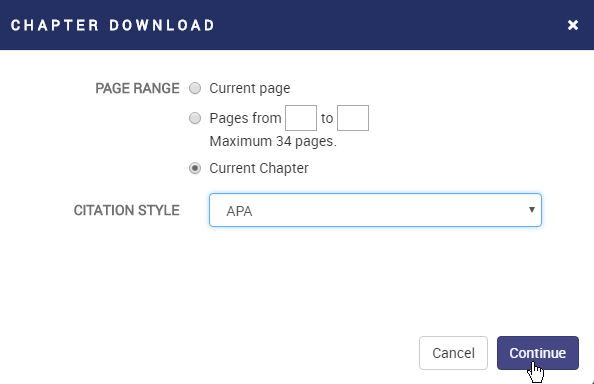 You can choose to print this pdf or save it to your computer or device.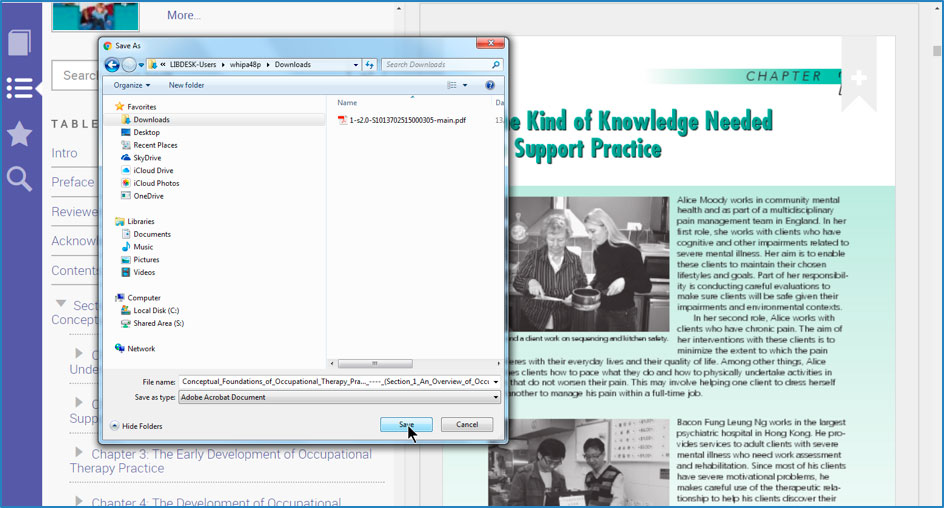 Using eBooks on the Ovid platform
A small collection of Nursing, Midwifery, Occupational Therapy and Exercise and Sports science textbooks are now available through the Ovid platform. The following video provides a basic overview of how to navigate these eBooks.